Stage 3 Recipes
---
Main Meals
Moroccan  Style Beef Kebabs
https://paleoleap.com/moroccan-style-beef-kebabs/
Steak & Cauliflower "Fried Rice"
INGREDIENTS:
1 Rib-Eye or Eye Fillet Steak (can substitute any protein)
Salt & pepper and/or garlic salt
Cauliflower florets
2 tablespoons reduced sodium soy sauce
1 tablespoon sesame oil
1 tablespoon freshly grated ginger
1/4 teaspoon white pepper
2 tablespoons olive oil, divided
2 large eggs, beaten
2 cloves garlic, minced
1 onion, diced
6 ounces broccoli florets, chopped
2 carrots, peeled and grated (optional)
1/2 cup frozen peas (optional)
2 green onions, thinly sliced
1/2 teaspoon sesame seeds
DIRECTIONS:
Heat oven to 180 degrees.
Place foil on a baking sheet then place steak on the foil (optional to sprinkle steak with garlic salt or salt & pepper to taste)
Oven-bake or broil as desired whilst making the cauliflower rice.
To make the cauliflower fried rice, pulse cauliflower with a food processor until it resembles rice – about 2-3 minutes; set aside.
In a small bowl, whisk together soy sauce, sesame oil, ginger and white pepper; set aside.
Heat 1 tablespoon of the olive oil in a pan/skillet over low heat.
Add eggs and cook until cooked through, about 2-3 minutes per side, flipping only once. Let cool before dicing into small pieces; set aside.
Heat remaining 1 tablespoon vegetable oil in a large skillet or wok over medium high heat and add garlic and onion, stirring often, until onions have become translucent, about 3-4 minutes.
Stir in broccoli, carrots and peas, and cook, stirring constantly, until vegetables are tender, about 3-4 minutes.
Stir in cauliflower, eggs, spring onions and soy sauce mixture.
Cook, stirring constantly, until heated through and the cauliflower is tender, about 3-4 minutes.
Top with sliced beef (or other protein of your choice) and serve immediately. Garnish with sesame seeds, if desired.
Grain Free Bread Alternatives
---
Cauliflower Crust Pizza
https://paleoleap.com/cauliflower-crust-pizza/
Low Carb (grain free) Pizza Base
Oopsie Bread (Grain Free)
Oopsie bread –  commonly referred to as Oopsies – was developed as a grain free bread option for those on low/no carb or high fat diets (such as keto, etc). They make a great tasting bread alternative that looks (and tastes almost) like a hamburger bun – so when you are on Stage 3 of your hCG Diet you can still stick things in-between (or as a wrap) the way you would with normal breads or buns. Also great for Stage 4 on-going maintenance.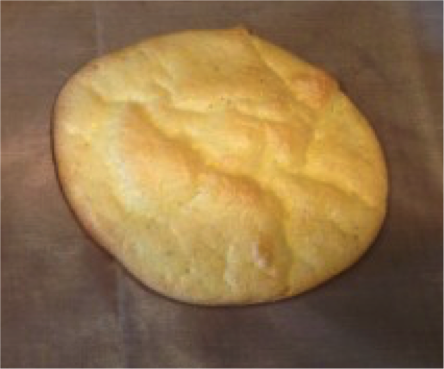 INGREDIENTS:
3 Full Eggs

1/2 Cup Cream Cheese (Full Fat)

1 pinch Sea Salt

1/2 Teaspoon Psyllium Husk (optional)

1/2 Teaspoon Baking powder (optional)
DIRECTIONS:
Separate the eggs and place egg whites in one bowl and egg yolks in another.

Add the salt to the egg whites and whip together until very stiff. You should be able to turn the bowl over without the egg whites moving.

In the other bowl with the egg yolks, add the cream cheese and mix well. Option to add psyllium seed husk and baking powder, which will make the Oopsie more bread-like.

Then "gently" fold the egg whites into the egg yolk mix – ensuring you keep the air in the egg whites.

Add baking or parchment paper to a large tray, then make 6 large or 8 smaller Oopsies, spread out evenly on a baking tray.

Bake in the middle of the oven at 150° C (300° F) for about 25 minutes – or until they turn golden.

You can eat Oopsies as you would with normal bread/flat bread or use them as a bun for hamburger, etc. For variety you can also put different kinds of seeds on them – poppy, sesame or sunflower seeds, etc, before baking. Enjoy!
_____________________________________________________________
Desserts
---
As you are avoiding sugars and starches on Stage 3, dessert is something that you may have thought is off the list – and we do recommend that you limit your indulging and  concentrate more on main meals with good amounts of lean protein and a variety of vegetables, etc – however for the occasion treat…
This one can double as a Stage 3 dessert or breakfast option:
Many desserts require some form of sugar, however Stevia all natural sugar free sugar alternative (we recommend this brand) – which can be used in moderation to keep your sweet tooth at bay. This recipe also requires the use of Xylitol, to fluff the egg whites for the meringue, which can cause stomach upset in some, so use with caution, or if you already know is ok for you.