About Us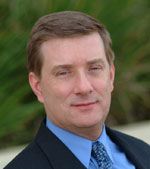 Dr S A Freund
MBBS (Melb)
FCNEM
Cert III Gym trainer
Dip Prac Man
HCG Protocol is unique in our services, as our program is both DOCTOR PRESCRIBED & MONITORED, with our head consultant, Dr Steven Freund (Dr Steve) having worked with the HCG Diet program since our establishment in 2010 – combined with over 20+ years working in the fat loss industry and incorporating a nutritional medicine approach – we have helped 5,000+ reach their fat loss goals. He is possibly Australia's most experienced doctor in the use of the HCG Diet for fat loss.
Doctor prescribed
Yes, you actually get to speak in person with an experienced doctor who can tailor the program specifically for your circumstances/existing medical conditions
Doctor monitored – with scheduled follow ups
7 day a week email and phone support
Authentic HCG prescription hormone (not homeopathic/drops)
Available as HCG Injections or HCG sub-lingual Spray
Australia-wide Consultations, Service & Delivery
High quality & fully tested HCG sourced from TGA approved pharmacies
You don't have to leave home to attend our appointments – everything delivered to your door.
Resulting in:
Better fat loss
Better Muscle Retention
Better long term ability to keep the weight off
We will give you the support necessary to provide you with the tools to achieve your goal weight.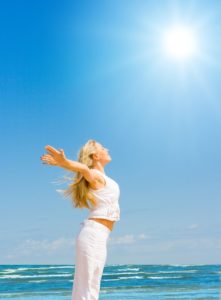 Over many years of experience and clinical observations HCG Protocol have proven result that the HCG Diet for weigh loss works – and it works rapidly! – and often when other diets and exercise plans have failed, or where there are other issues at play that impact on your ability to lose weight.
We have made it our mission to help as many people as possible to reach their goal weight—in as short a time as possible—and in doing so help you achieve a greater level of health and wellbeing and to re-discover the joy of life that is often lost when you are not feeling at your best.
Whilst results vary by individual, the typical weight loss is between 5-7kg in just 3 weeks, however HCG Protocol has also had a number of patients lose up to 8-10+kg in that time.
The HCG Protocol program offers greater support and longer term results. In fact we are arguably the most experienced in the use of the HCG diet for fat loss in Australia
HCG Protocol prescription HCG is available either in injectable form, or as a sub-lingual (under the tongue) spray.
We do not use HCG homeopathic/amino acid drops – as whilst they may include ingredients to reduce your appetite, they do not have the same ability of accessing your fat reserves, nor the effect on of your metabolism, which is mandatory in your efforts to keep weight off in the longer term (see our article for a more detailed description of the differences).
With the HCG Protocol you will lose actual fat — from hard to lose places like your stomach or buttock, thighs and upper arms, sparing vital muscle (which has been proven by our doctors statistics of body composition prior to and after the HCG Diet using our prescription HCG injections and spray).
Whilst following a specific HCG low calorie diet (VLCD) the action of the HCG in your system allows your body to access your stored fat to be used as energy. Because of this you will also not experience the hunger normal on other low calorie diets – however our doctor will work with you to make any modifications necessary for your circumstances and to make the diet as comfortable and achievable as possible, whilst maximising your fat loss.
We are located in Melbourne – see here for our clinic locations – and also offer consultations for the HCG Protocol HCG Diet Australia-wide – via Skype/Facetime/WhatsApp. Your products are then delivered to you by express courier in a medical cold pack.
We offer you an initial consultation free of charge, so that you can ask all of your questions directly with an experienced doctor. Once you commence the program we will schedule follow-upsreviews – and we also offer 7 day a week phone and email support for any queries you may have throughout the program and into your maintenance phase.
Our consultants will conduct a general health review– (click here for Evaluation Form) which may also include the need for blood tests – which has the advantage of identifying any other reasons why you may be experiencing issues with your weight.
By following some simple guidelines, your body will be able to more readily maintain your new body for years to come.
There are no expensive meal or substitute meal soups, powders or bars etc—and no processed foods to take. You will be eating real, clean food—a balance of protein, complex carbohydrates, fruit and vegetables—preferably organic, to ensure optimum nutrition for the 3 or 6 weeks of the active HCG cycle.
With a focus on your overall health and well being, you will be encouraged to adopt some simple lifestyle changes that will help consolidate your weight loss and build your health for the longer term.
It just takes a little commitment and dedication and follow-through on your behalf. We will be there with you each step of the way and do our absolute best to ensure your success.
If you have any queries, or wish to book a consultation, please email us at info@hcgprotocol.com.au, or  Contact Us on 0405 505 498 to book an obligation free consultation to see if this program is right for you – or simple complete our Evaluation Form and a consultant will contact you to schedule an appointment.
Also see Disclaimer