Special Occasions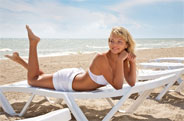 Do you have a special occasion coming up?….maybe a holiday where you want to feel relaxed and confident in your swimsuit or shorts–and know you would enjoy it so much more if you were just 5–10 kilos lighter….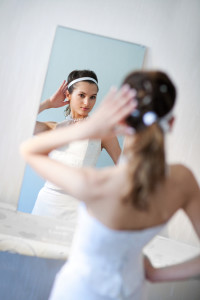 ….or perhaps you are planning your wedding–and like all brides, don't you deserve to look your absolute best on your special day! Shopping for your wedding dress should be an exciting time; the only difficulty being (since they all look so fabulous on your great new figure) which one to choose!

…or you could be the groom who steals the show by looking trim taught and terrific in your well cut suit.
….or are you just plain miserable with nothing fitting properly and desperate to  get into great shape to get more enjoyment out of your everyday life???
The hCG weight loss protocol can help you to be in the best shape of your life.
Stepping on the scales will soon be a reason to celebrate!! With this program it is possible to:
Achieve amazing fat loss!!!–in shorter time than you would have previously thought possible!!
Typical weight loss is 2-4kg per week (average 400gms per day).
Over a 3 week program, you may lose 7-10kg* (more if you undertake a 6 week program, depending on how much weight you have to lose). If further fat loss is required, a new second course can be undertaken at a later time (with minimum 6 weeks between treatments)–again achieving similar levels of fat loss.
Access abnormal fat stores like no other diet or exercise program.
Preserve your muscle!
Reset your metabolism so that in the longer term it is easier to keep the fat off!
Experience an increased sense of wellbeing–many saying they feel higher energy and improved sleep.
Experience No Hunger Pains, as your body takes the nutrition it needs from your stored fat reserves.
Experience fat loss even if you have struggled for years with hormonal or other health issues that have kept you from losing weight–or "mysteriously" gaining weight, despite best efforts at diet and exercise.
Sense of euphoria at finally being able to lose weight–which has the bonus of also being a great depression buster!
Retain the firmness and vitality of your face and body–unlike the sunken appearance that can result from other forms of sudden weight loss.
Fat loss will still occur, regardless of the level of exercise*
Works equally well in males and females, infact overall, males tend to lose more weight more quickly than females.
Doctor Prescribed and monitored–with full support along the way.
As a resource to you, we have provided a list of the most Frequently Asked Questionsthat may possibly give you all the answers you need; however if you have a further query, please email us at info@hcgprotocol.com.au, or Contact Us today to book a free consultation to see if this program is right for you.